Upright Sketches, Winter Carols (2022)
Upright Sketches, Winter Carols features the classic winter folk melodies of Ireland, France, Germany, and others all recorded on an intimate, warm solo felt piano. This new 17 song holiday collection embraces elements of the deep mystery of faith through folk, celtic, and contemporary influenced arrangements.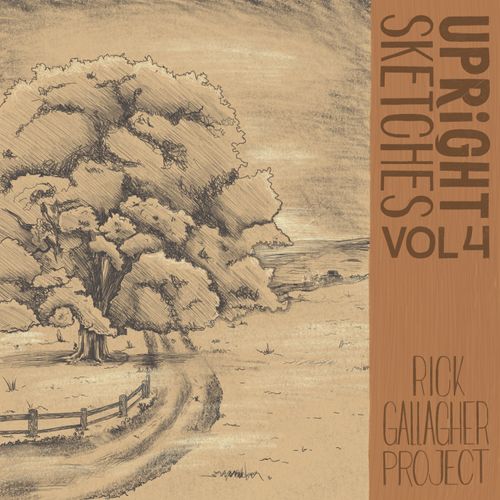 Coming in early 2023, Singles out now
The Upright Sketches series continues with a new collection of original felt piano compositions to be release in early 2023.  In this series, Rick combines his soulful jazz roots and soft touch with the simple beauty of modern neoclassical music recorded on a warm felt piano. The first singles from the upcoming release Upright Sketches Vol 4, "Patiently," "Wayside," and "Reunion" are now available.  Many more to come, please follow on your music streaming platforms for the latest information and updates.
Hymnbook and Hymnbook II, now available
Upright Sketches: Hymnbook, Vol. II (2022), the 2nd album in this series of felt piano hymns is available now on all music streaming platforms.  These soulful, mellow and inspiring volumes contain timeless, creative arrangements of some of the most beloved hymns of the Christian church.  These two volumes provide the perfect contemplative instrumental backdrop for churches, reading, study, focus and rest.